One of the most fun aspects of the annual Wine Bloggers Conference is learning about different wine regions from around the world. This year, I opted for the Rías Baixas seminar. Rías Baixas is renowned for the Albariño grape, an indigenous variety that produces some of the world's foremost white wines. Located in the Galicia region of northwestern Spain, the DO was formally established in 1988. Albariño has always been the flagship of this coastal region.
This beautiful place setting greeted all attendees (and yes, we tried all of these wines, led by an expert guide):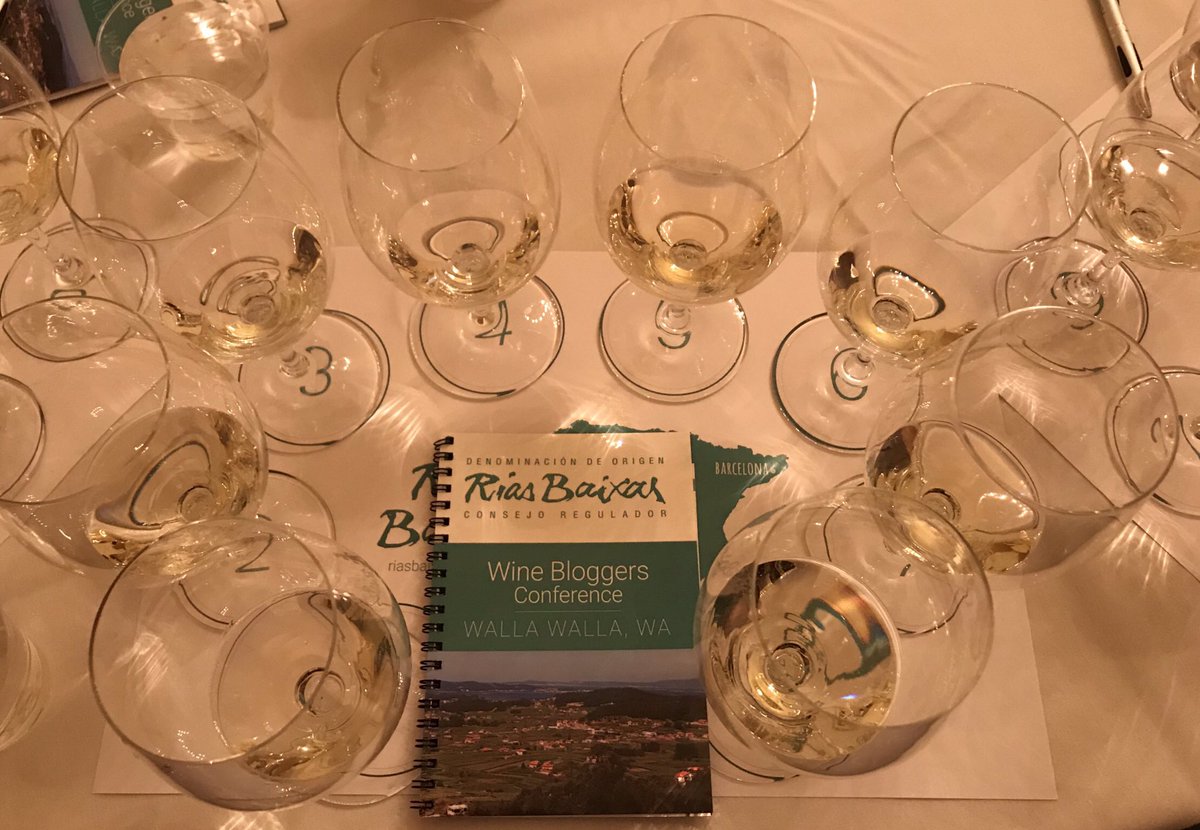 Chris Tanghe hosted the Rias Baixas seminar. He was well versed on so many facts and figures about the winemaking region, including facts about farming methods (vines were traditionally widely spaced and trained on granite pergolas called parrales to enhance sun exposure and prevent grapes from fungal disease. Less labor-intensive and costly, many vineyards today are moving to the espaldera system – a local variant of the Geneva Double Curtain training system) and info about some of the less popular grapes that are also allowed to be planted in the region (Treixadura, Loureira Blanca, Caiño Blanco, Torrontes, and Godello).
Some of the more interesting points are highlighted below.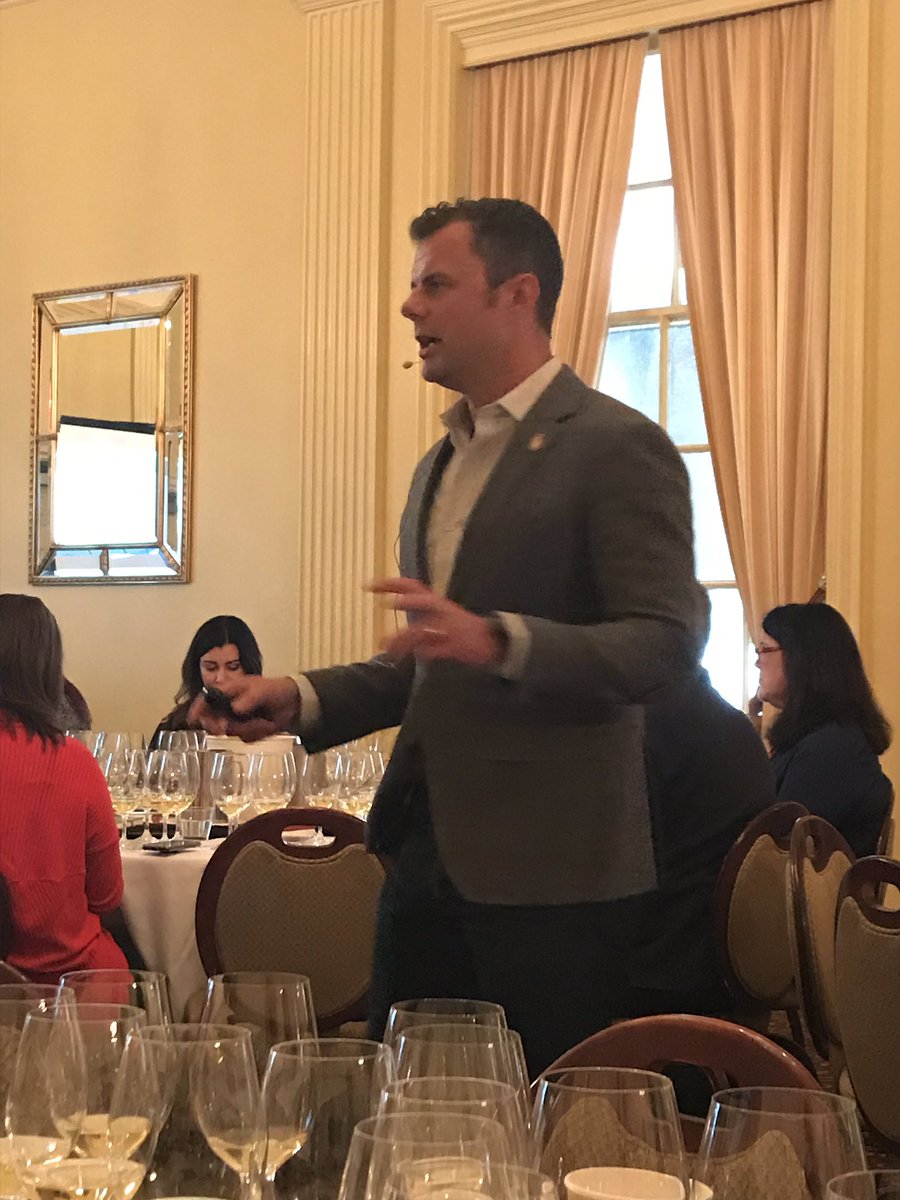 Fun facts I learned at this seminar:
Moisture management is the #1 concern when producing fine wine.
There is a minimum alcohol level of 11.3% for Albariño wines, 11.5% for wines aged in oak and 11.0% for other white wine blends.
More than half of the winemakers in Rias Baixas are women!
While twelve grape varieties are permitted in the DO, the white grape Albariño represents 90% of all plantings.
Given the average small size of vineyards plots, all harvesting is by hand.
You aren't going to find a red wine from Rias Baixas unless you try it locally in Spain.

This isn't a wine varietal I seek out or usually drink, but I think I will start branching out a bit more — mostly because of the strict standards that surround the grapes. If you buy a bottle, it's going to be a quality pour. Why? To guarantee origin and adherence to the highest-quality standards, all wines from Rías Baixas carry an official label from the local Consejo Regulador. Only wines that pass all of the quality control trials can bear the official Rías Baixas label on the bottle.